4 Things I Did To Generate 12 deals That Made $276,000 In Profit Over The Past 30 Days
Doing deals in this 2022 market has been tricky. The key to doing deals in any real estate market is to always adapt and be willing to change your systems to work with the market shift, rather than going against it.
An example of going against the real estate market right now would be to try and find deals at the foreclosure auction or scouring the MLS for bank-owned homes.

Why is that going against the market in 2022?

Because foreclosures have been at an all-time low for the past 5-7 years due to interest rates being so low after the 2008-2010 crash. With foreclosures being low, you will notice that inventory is going to be super low at the foreclosure auctions, bank-owned listings on the MLS, and especially HUD homes.

Last month we generated $276,000 in pure profits from just 12 deals that we did (or are currently doing) in our  Real Estate Investing business here in Dayton, Ohio!
Check this out!

My Actual Systemate Pipeline: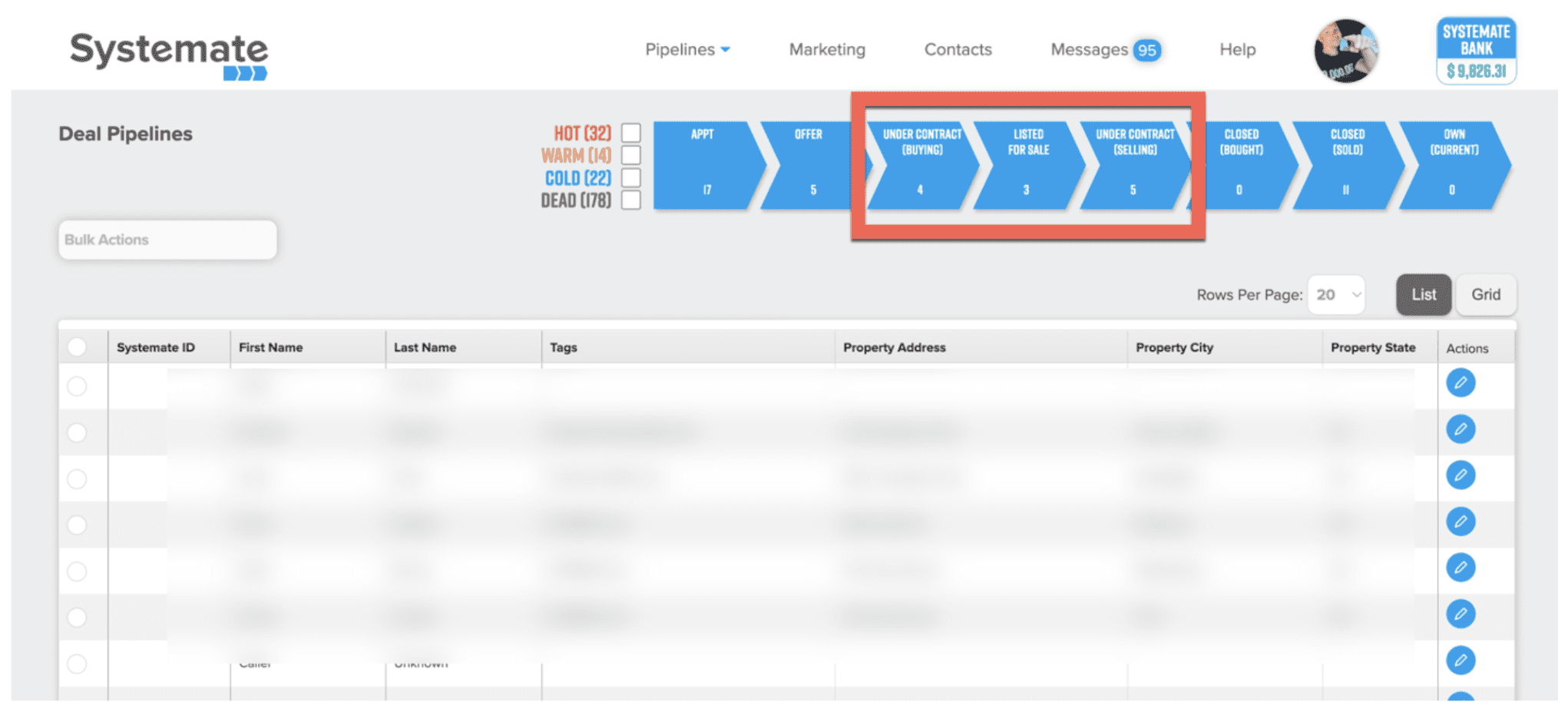 I did 4 things to generate those 12 deals that are bringing us $276,000 in pure profit!

1. Buying Seller Leads
I think that most investors think that you have to generate your own seller leads in order to do a deal. But that couldn't be further from the truth! You can actually buy seller leads from companies that specialize in running Google Pay Per Click ads.

It's actually a pretty simple process and the leads are killer.
X company runs google ads, their ads show up when sellers go to google and enter in terms like "sell my house fast", seller goes to X company's website and fills out a form. When they fill out the form, x company sends the lead to you and the lead will be exclusive (meaning that lead will only go to you!).
I love this system because you don't have to be a google pro or even run any of your own google ads in order to do this. It's like the done-for-you system for google PPC.

It's not cheap, the leads can range anywhere between $75/lead up to $1000/lead but it's worth it ten-fold. 

There are 2 companies that do this very well. They are Need To Sell My House Fast and Fast Home Offer. I buy leads from both, and use zapier to put them right into my Systemate account where I can start working on those leads immediately. 
2.Running Google Ads To My "Hedge Fund" Lead Generation Website
Someone asked me why Hedge Funds don't ever do their own marketing for leads and to be honest, I don't know why they don't. It's just not their business model. They get all their deals from Auctions, MLS, and other wholesalers. 
I was asked about a year ago, if I was to own a hedge fund and was marketing to sellers myself, how would I do it and what would it look like?
So I created the website and call it my "Hedge Fund" website even though it's not an actual hedge fund site. It's a site that I would use if I had my own hedge fund.

Here's what the site looks like: 
We do the same thing with this site. We run Google ads to find sellers that are in a place to sell their homes right now. The seller goes to google, they enter in a search term like "sell my house fast", they see my hedge fund site. They then fill out the form. I, again, use Zapier to take the leads from the form and put them right into my Systemate account where I start working on the leads immediately.
3.Running Google Ads to my "Instant Offer" Lead Generation Website
This is one of my favorite systems because of how hands-off it is for me. Systemate has developed a system called "Instant Offer Price" that allows me to make a real offer on any property in America on a website based on the condition of the house.

I developed my instant offer site to look like this: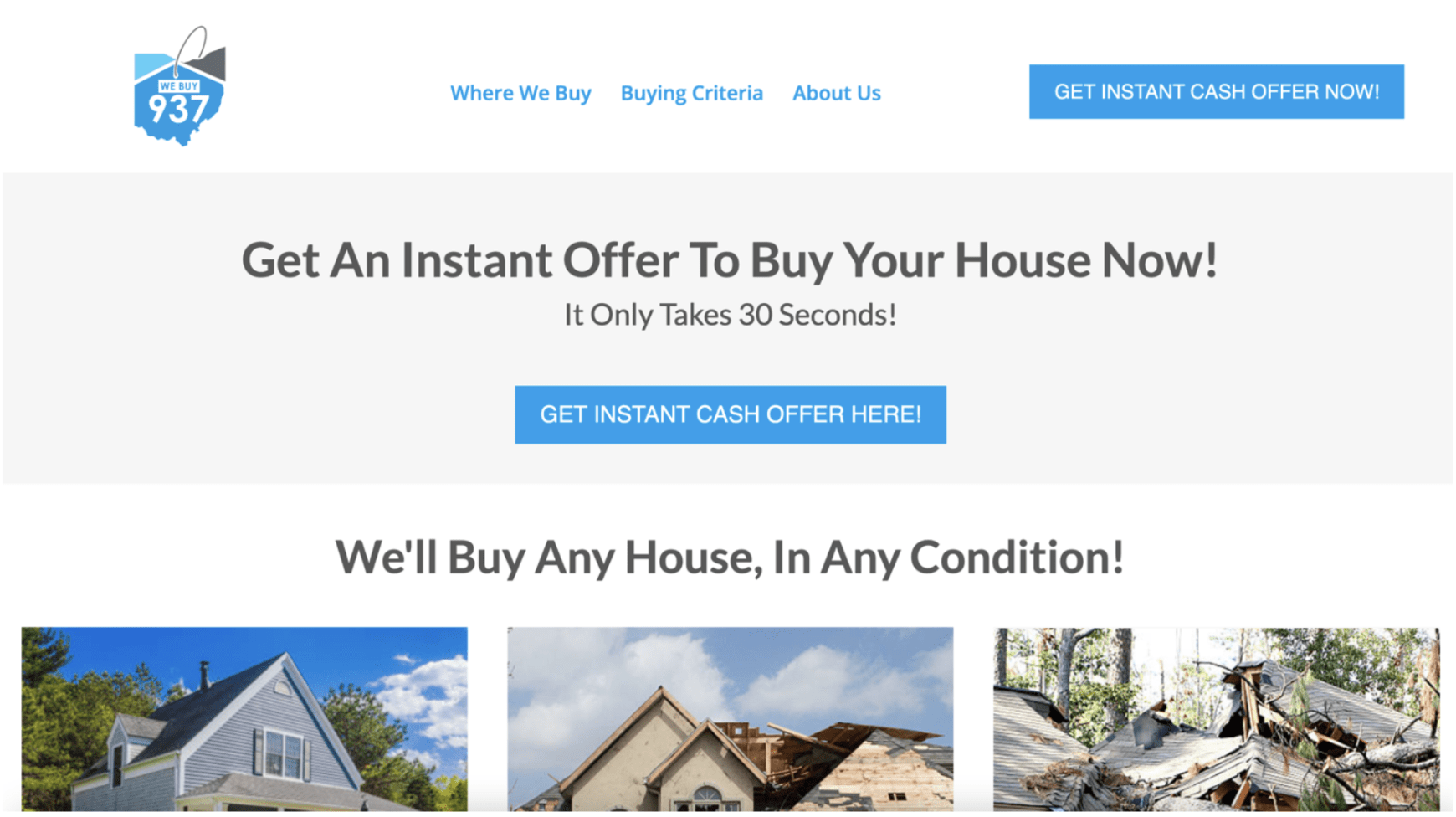 Embedded all over this site is a button that when clicked, will open up a popup that will ask a series of questions like you see below: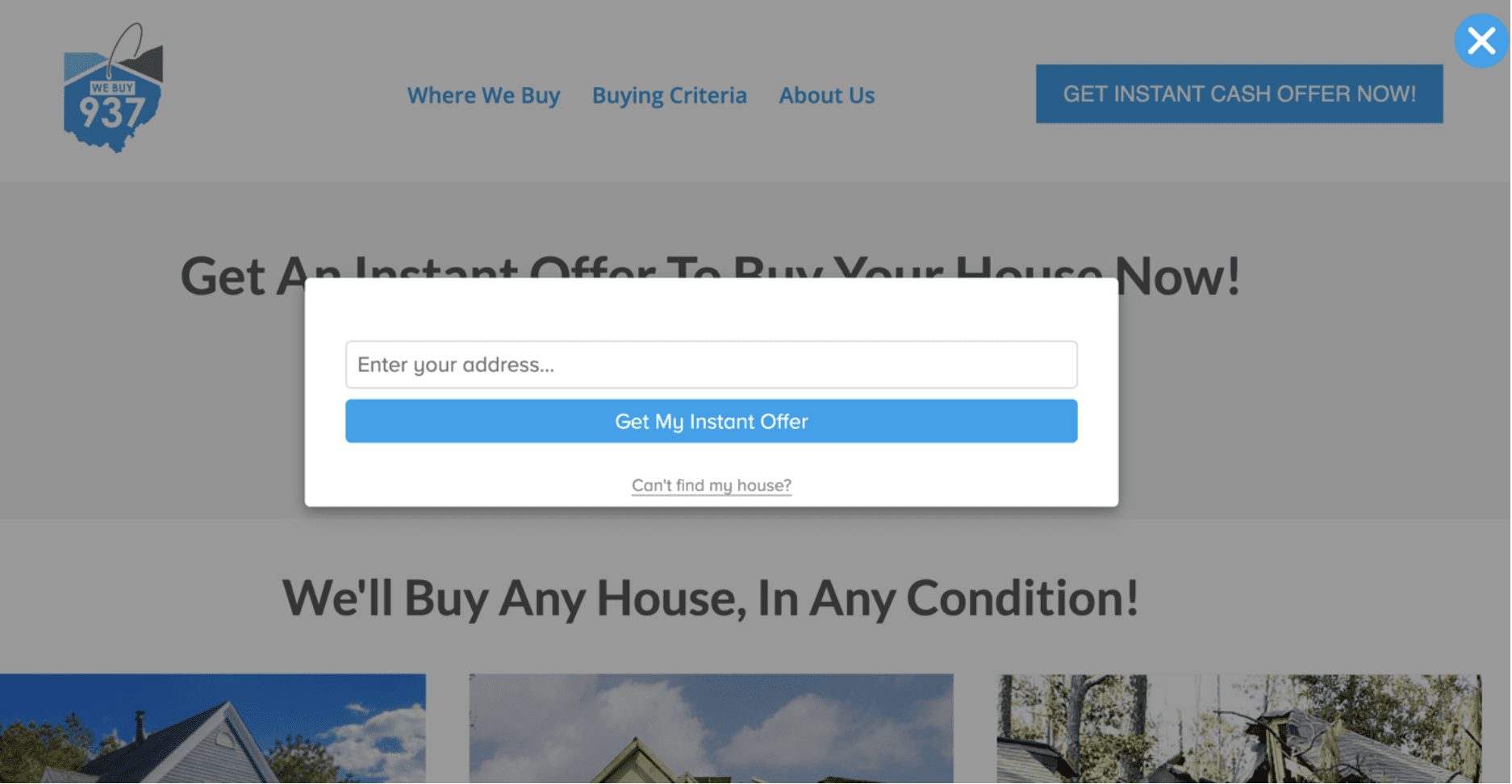 The seller answers a few questions about their house and based on the condition of the home and the location, I'm making real offers to sellers right on my website for them to accept or deny.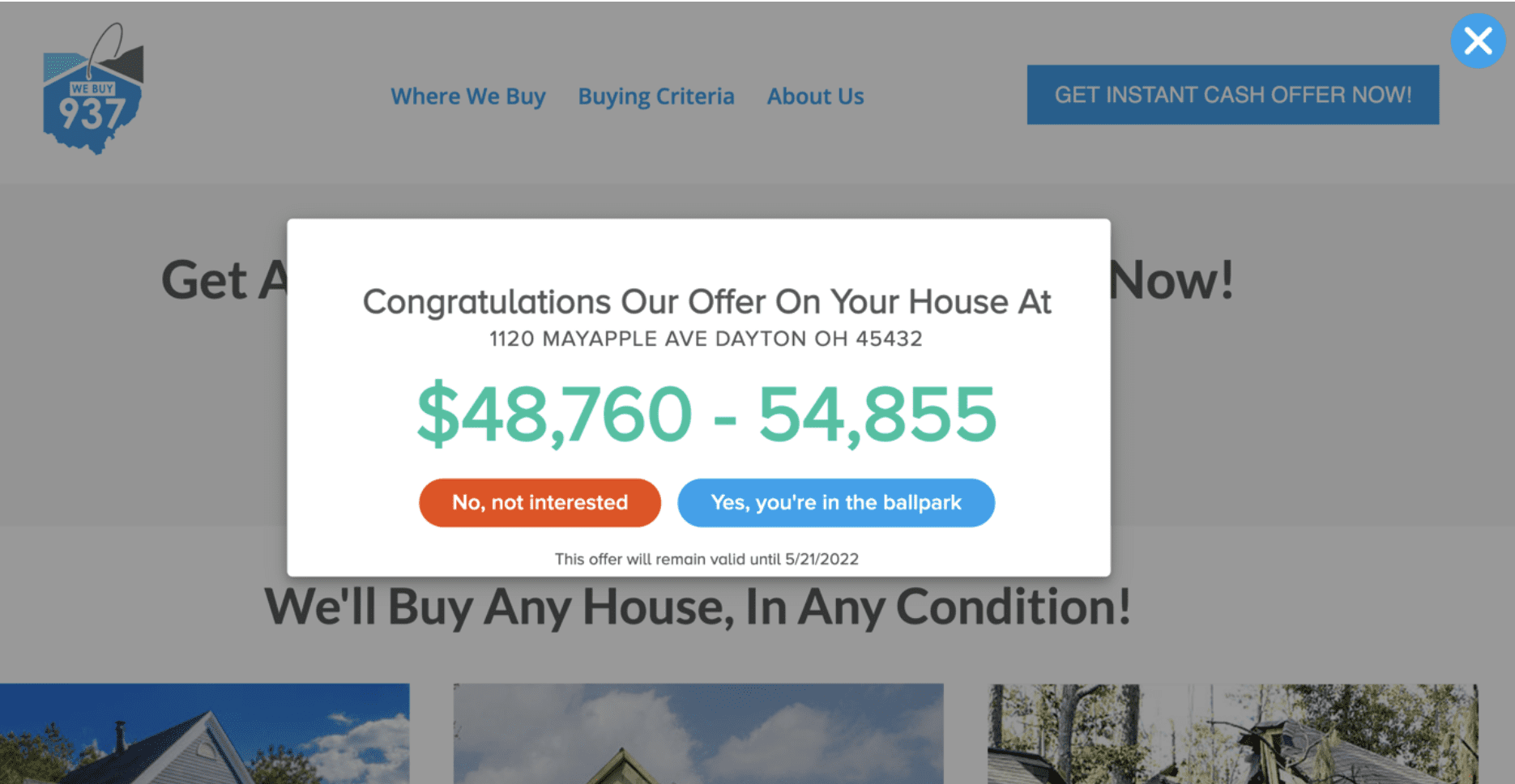 I do the same thing with this site. Now that I have the process, I just need to get the right people to visit the site. 
We run google ads to find sellers that are in a place to sell their homes right now. The seller goes to google, they enter in a search term like "sell my house fast", they see my Instant Offer Price site, and then I give them an instant offer right on my website. Again, the leads go right into my Systemate account. I get notified on my phone instantly if they accept or deny my offer. If they deny my offer, I let Systemate follow up for me. If they accept my offer, I start writing up the contract and give them a call to set an appointment.
4. Direct Mail to Absentee Owners That Own 10-100 Single-Family Homes.
The last type of marketing I did to do those 12 deals in the past 30 days is this. I sent direct mail to Absentee Owners who own multiple properties in my sweet spots.

I pulled a list inside of Systemate of Absentee Owners who own between 10-100 homes in areas where the zip codes are in the median price points. Not high-end areas or war zones, but right at the median price points where rent prices are solid and landlords "hang out". 
I send that list this big (6.5" X 8") bright yellow postcard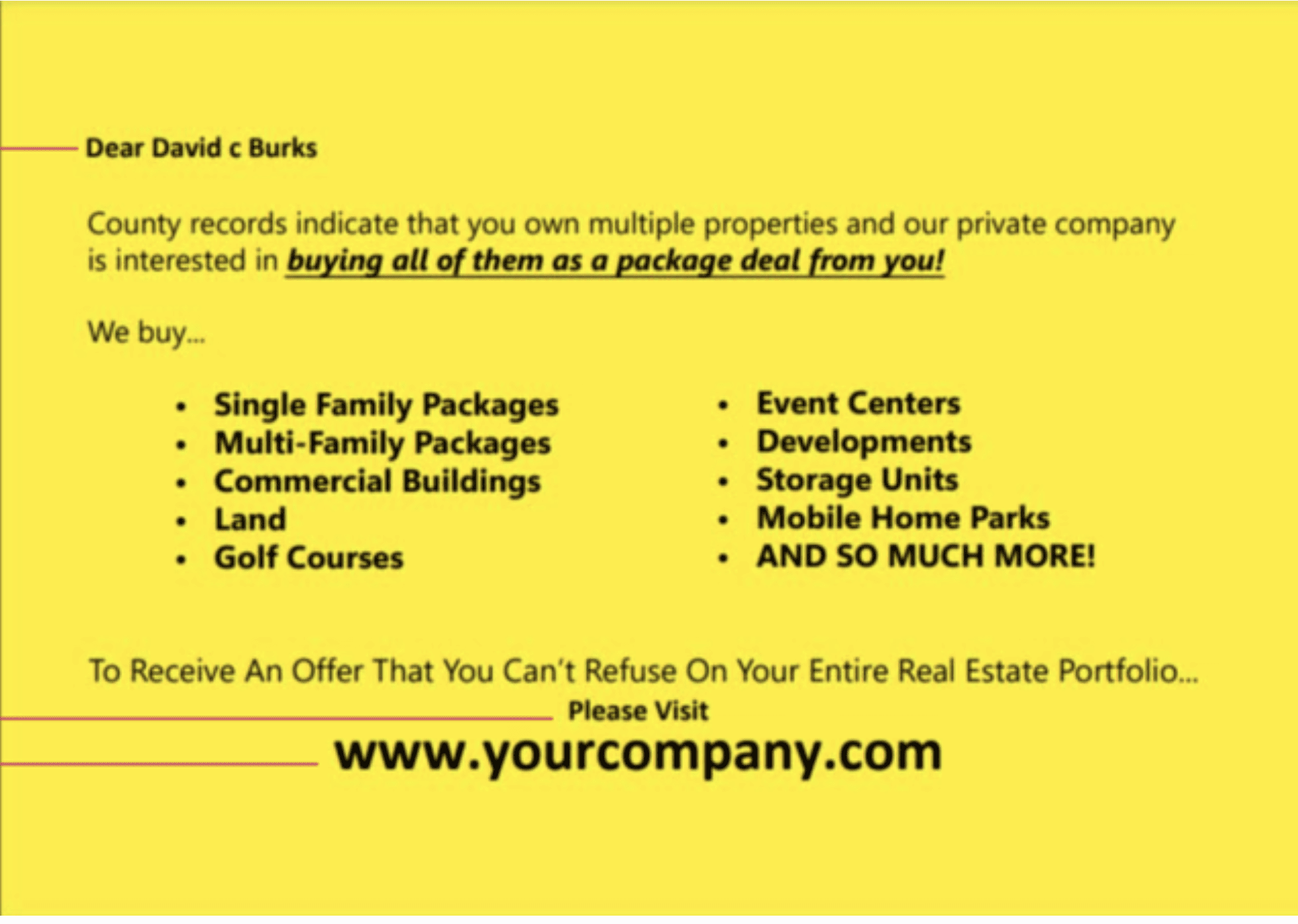 I send this same postcard every single month to absentee owners I get from a list in Systemate. I look at it as a branding play and I know that slow and steady wins the race. 
If you caught on, 3 of those 4 were intent-based marketing strategies; meaning they already had the intent to sell their home by going to google first. From there, the sellers filled out forms on my websites or on sites that I was buying leads from. 
For these intent-based marketing strategies, all of these sellers fill out a form first. I did absolutely no outbound marketing at all. No cold calling, no SMS blast, no ringless voicemails or anything like that. No nasty or rude sellers. Just people that raised their hand and told me that they were selling their house. 
Last month we spent $14,500 on all the marketing you see above, and it generated 12 deals that are bringing us $276,000 in profit. 
If you're struggling to do deals right now or you're talking to sellers that don't really want to sell their homes, I highly encourage you to change your marketing approach to bring in sellers that already have the intent to sell their homes. Get these sellers to fill out a simple form on your website. The leads are sooooo different than a lead that you cold call and have to ask them the question of "Do you want to sell your house".
All these sellers have their hands raised, and I know there are some in your local market waiting on you to start intent-based marketing so feel free to rip off and duplicate anything in this article to help bring in more deals for your real estate investing business!
This article was written by,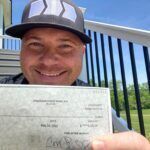 John Cochran
Systemate Founder & CEO
Real Estate Investor