How To Pull A Fresh List Of Absentee Owners Using Attom Data
One of our least favorite leads (a year ago) recently turned into our favorite lead source due to the pandemic. The leads I'm talking about is a list of absentee owner leads.
An absentee owner is a person that owns a piece of real estate but they don't live in that piece of real estate. 99% of the time, an absentee owner is another investor.
Before the pandemic, we couldn't get these to convert at all. The level of motivation was very very low.
In the summer of 2020, we decided to give this lead another shot as we knew that many absentee owners were landlords and the chances of them not collecting rent from their tenants were pretty high. We built out a campaign using direct mail, ringless voicemails, and sms marketing and the results blew us away.
Using marketing pieces and messages saying…
 I'm looking to purchase 4 rental properties in the area this month
I will pay you ALL CASH for your house
 I can close whenever you want
I'm interested in homes that need a TON of repair, and homes that are in perfect shape so I can pay TOP DOLLAR and put a tenant in them immediately
You won't have to pay a Realtor Commission
I want to be your buyer
If you ever want an offer on your house that you can't refuse, then let me know
Fast forward to this post in April of 2021, and an absentee owner is now by far one of the hottest lists you can market to as a Real Estate Investor.
As a Real estate Investor, you know the importance of using fresh, reliable leads when it comes to launching a marketing campaign to get motivated sellers to contact you. There are lots of places online that propose to sell "fresh" leads, but the truth is that many of them are simply re-selling stale leads that they have purchased elsewhere. That's why we recommend Attom Data, as it is a highly reputable company that compiles all of its own lists in-house daily, so you know you are always getting the best possible results.

Let's show you how to pull an absentee owners list using Attom Data: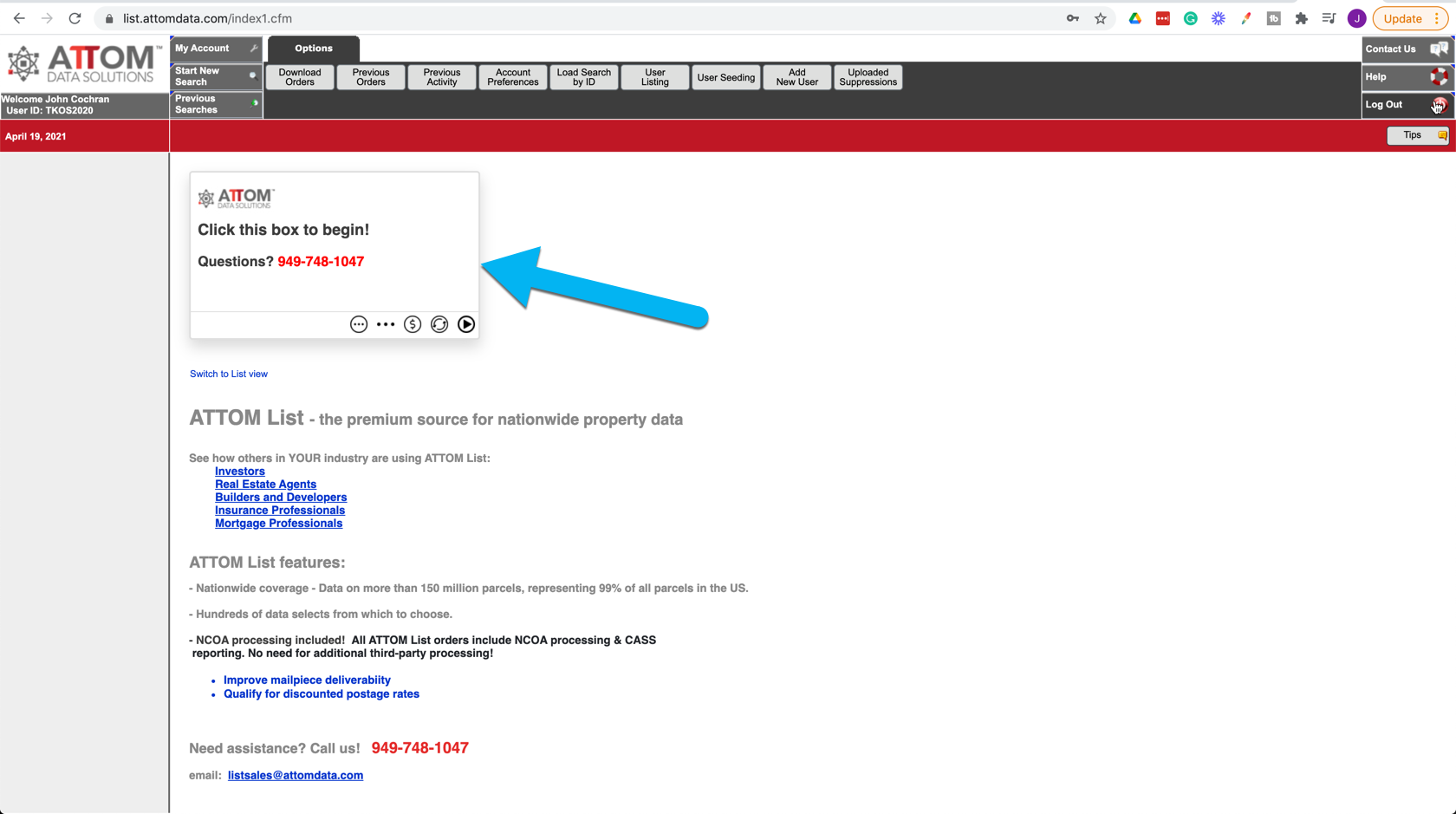 Step 3: Click Geography > Property ZIP/City > Bulk Codes >  Save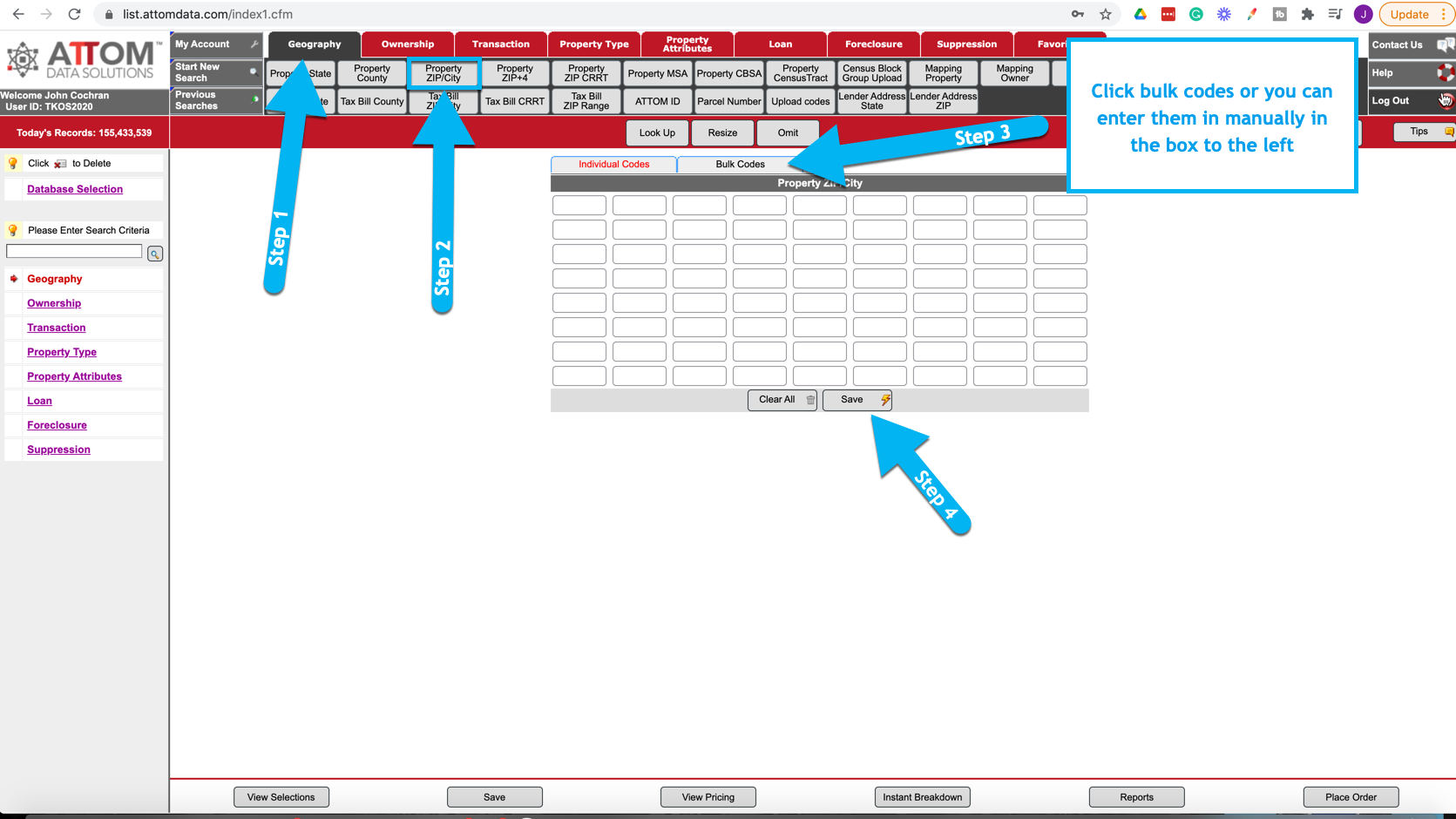 Step 4: Click Ownership > Company indicator > Click No > Continue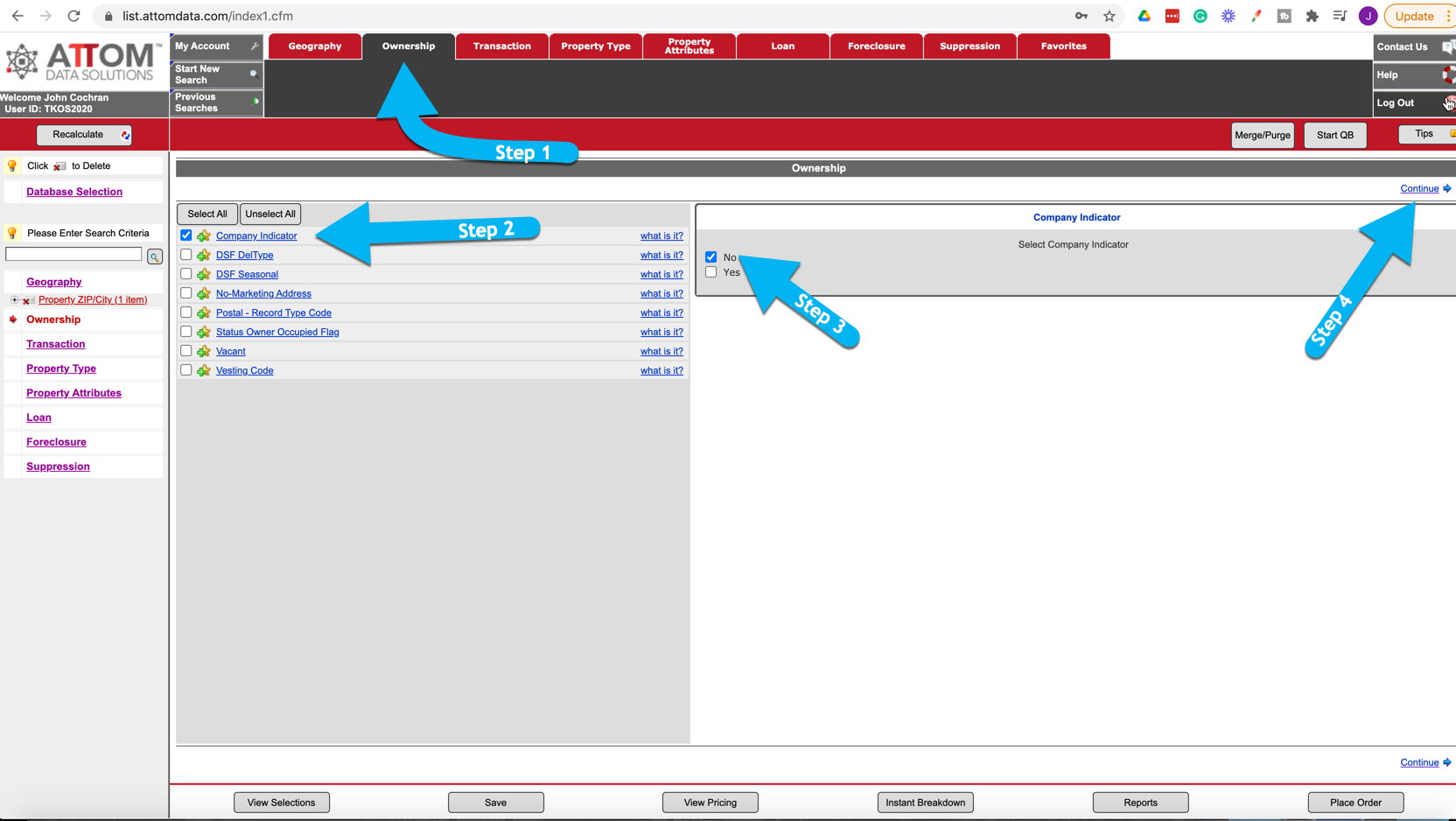 Step 5: Click Property Type > Property Use Standardized > Add Selected Codes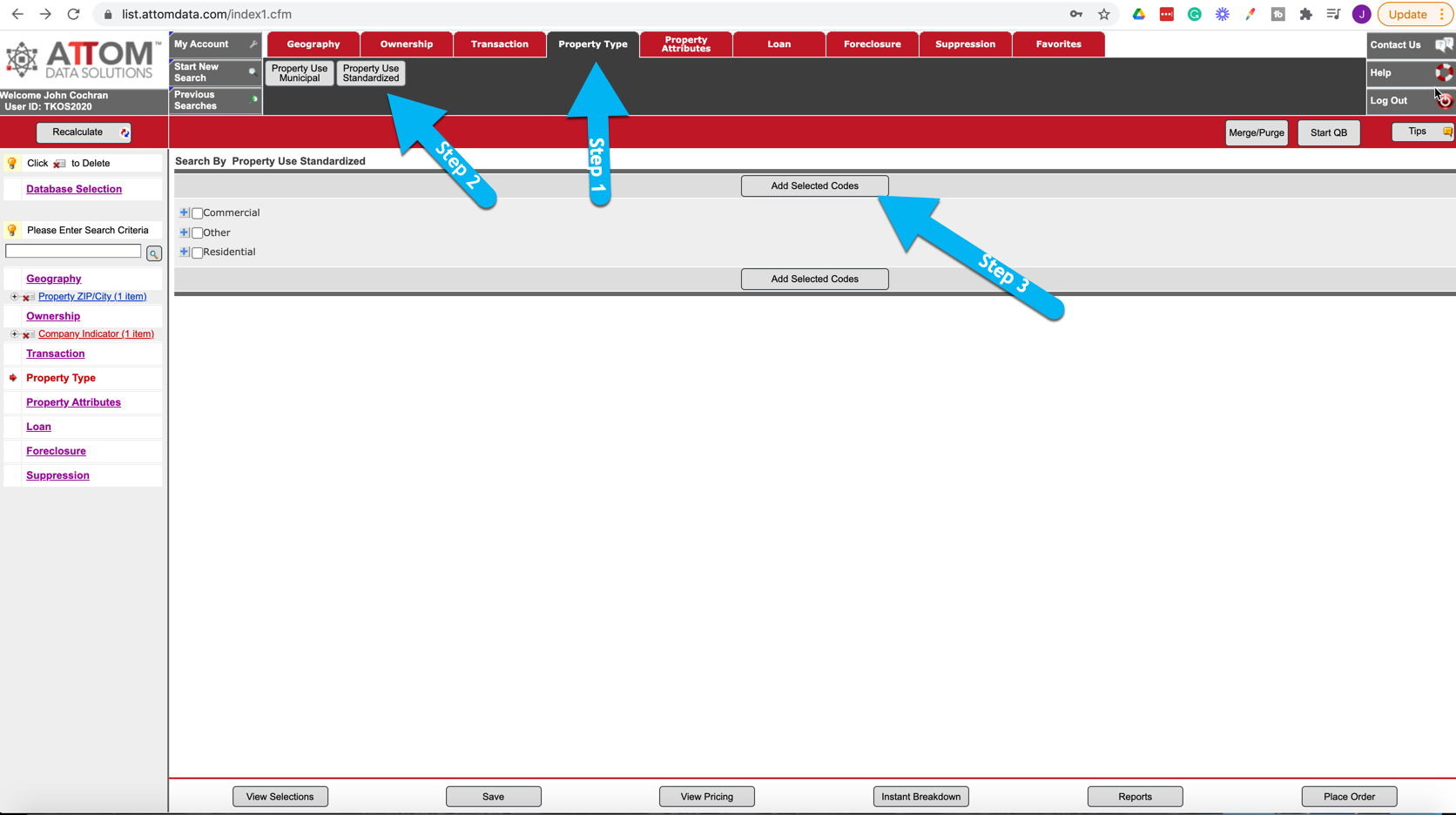 Step 6: Enter codes 181 & 385 and click save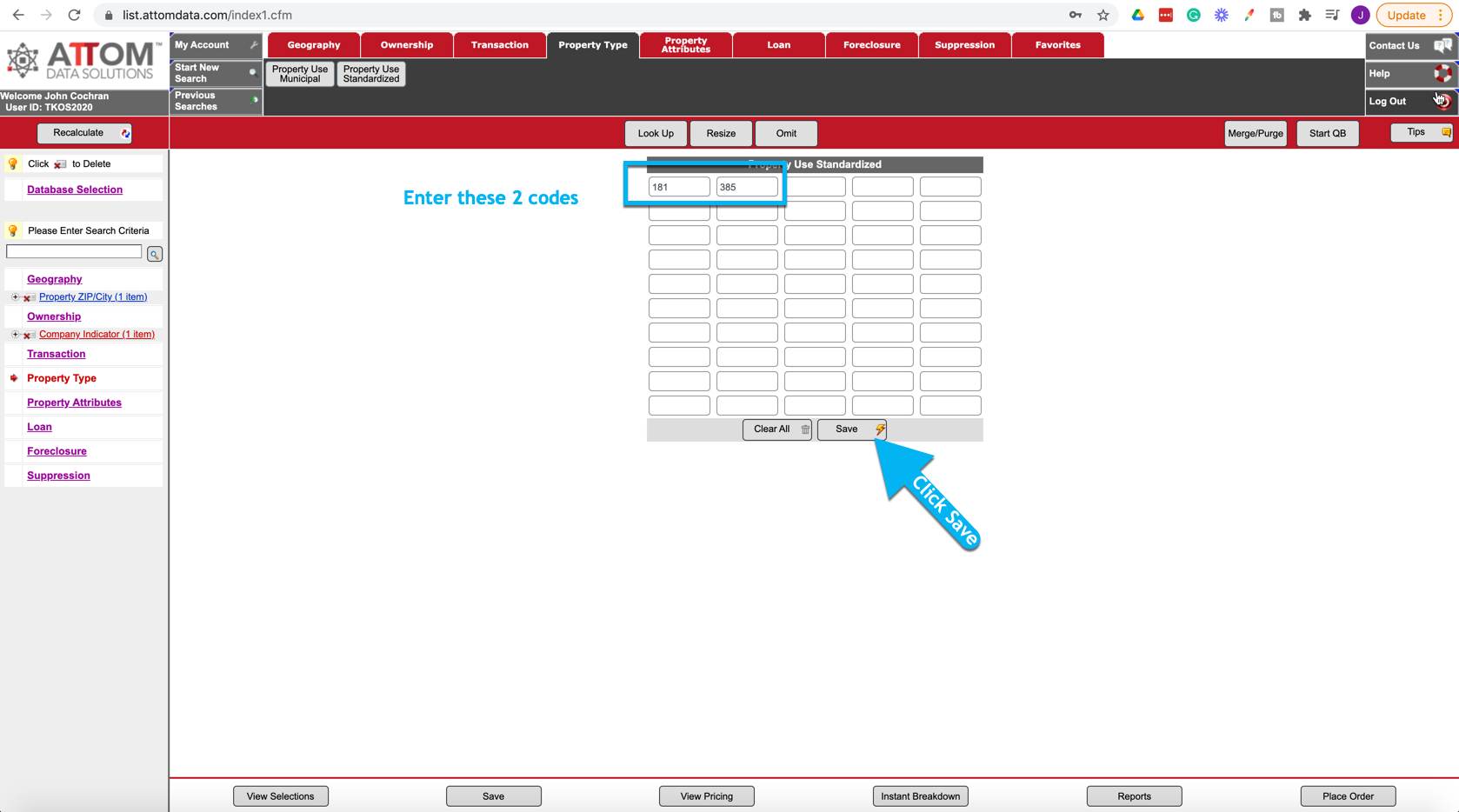 Step 7: Click Ownership > Click Stats Owner Occupied Flag > Click No and Unknown or not provided > Click Continue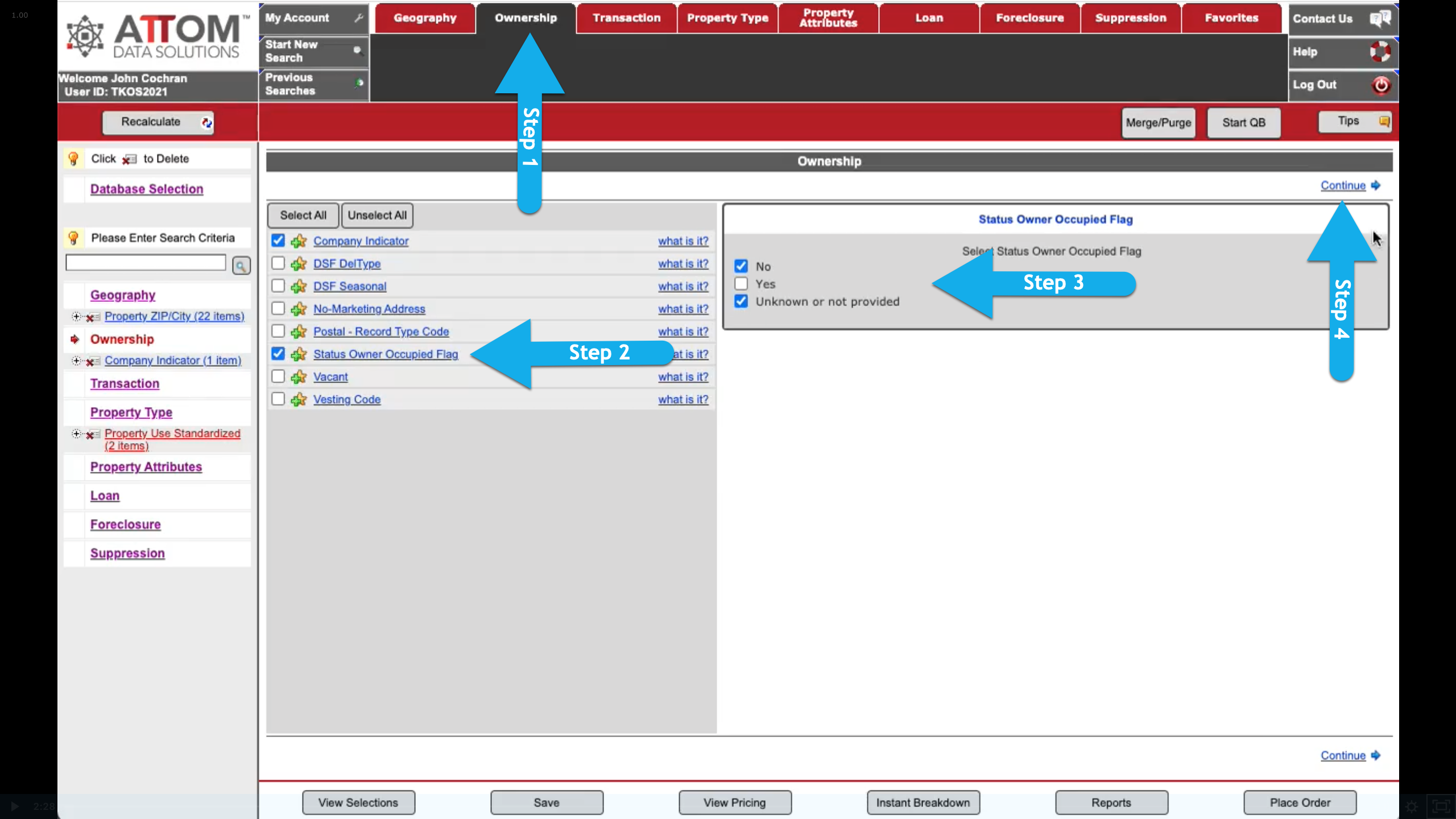 Step 8: Click Transaction > Click Purchase Date > Enter Purchase Date From 1/01/1950 to 12/31/2017 > Click Continue (Note: This will remove investors from the list that have recently purchased the property and are possibly rehabbing the property right now)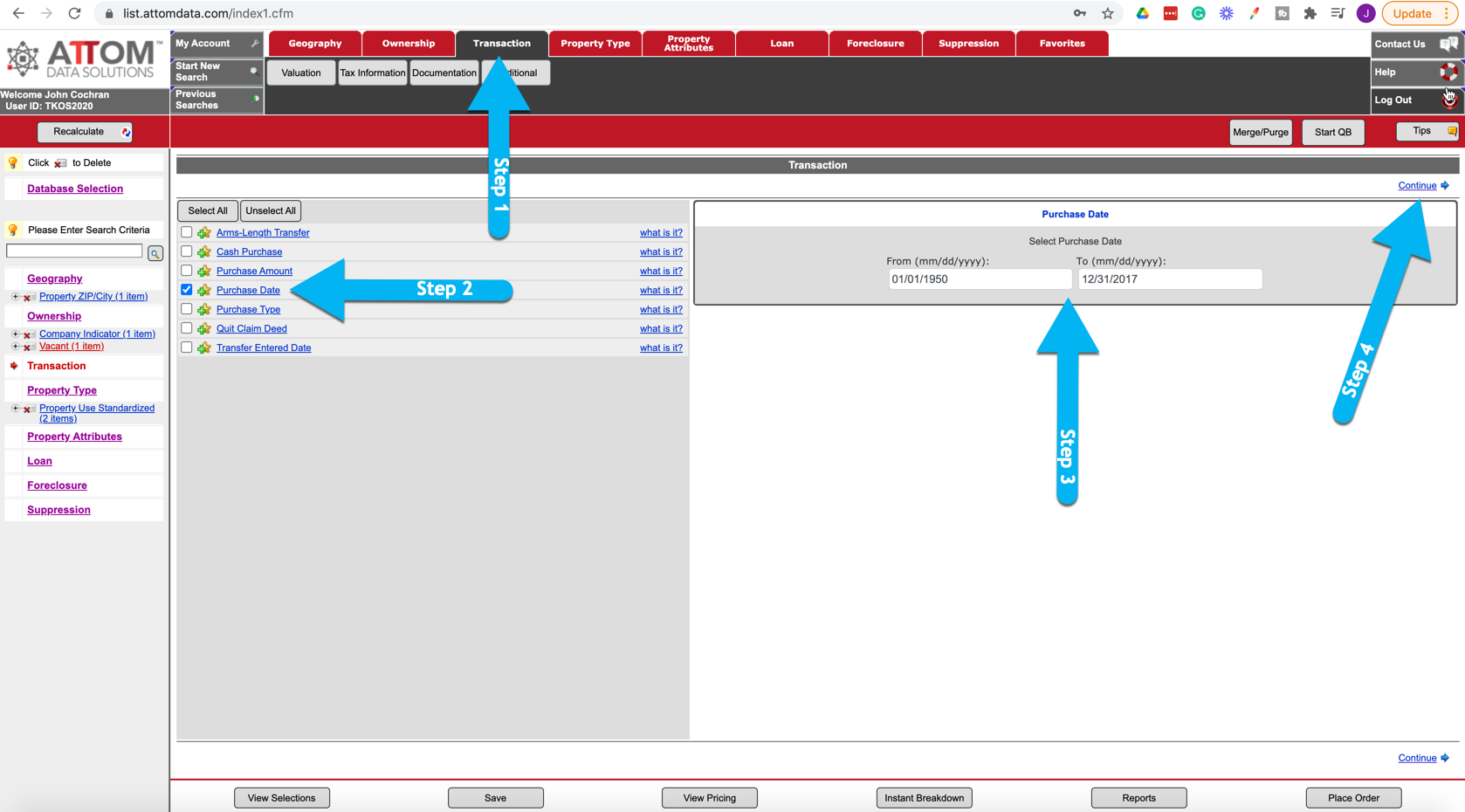 Step 9: Click Recalculate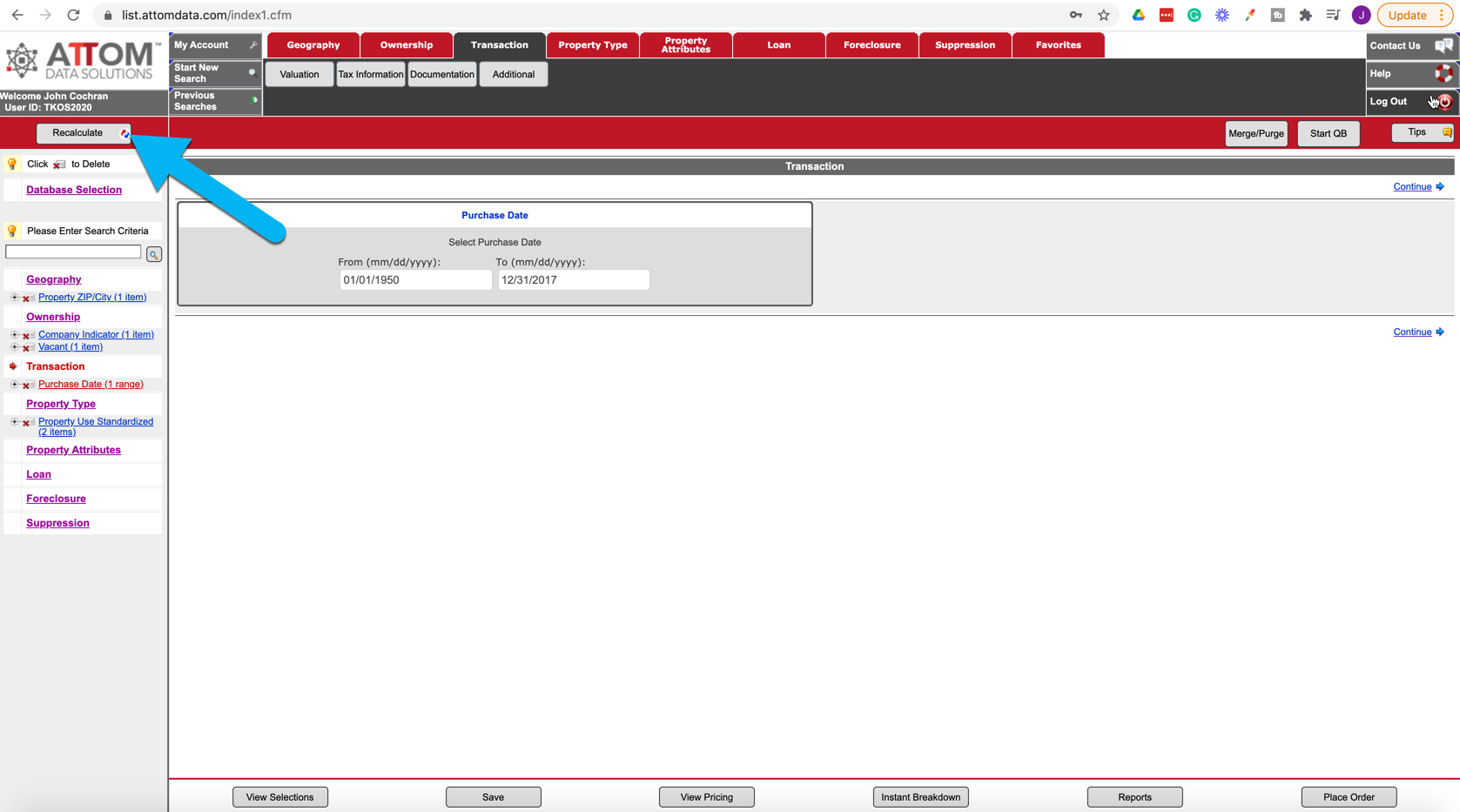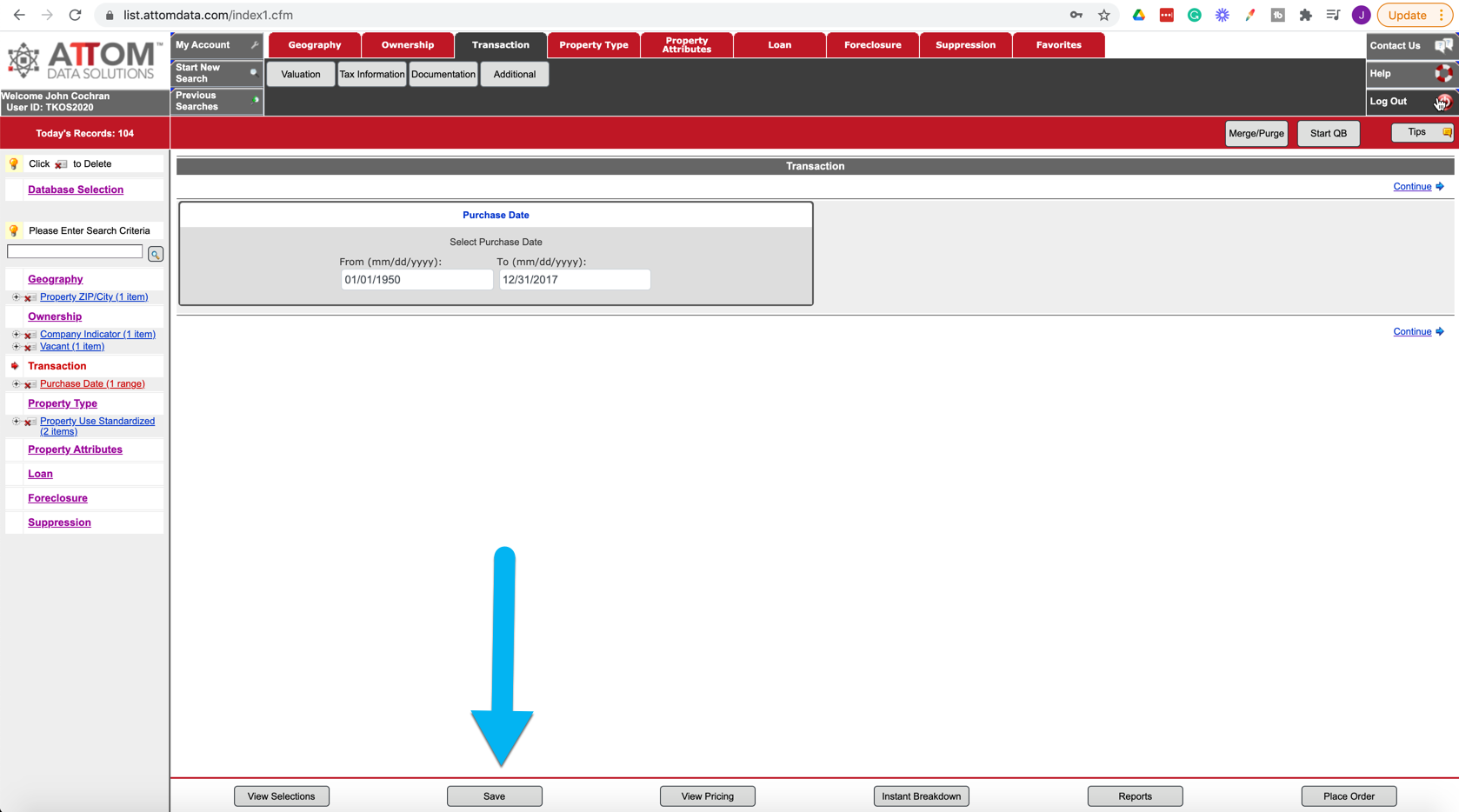 Step 11: Click Edit Search Description (Name your list Absentee Owner List) > Click Place Order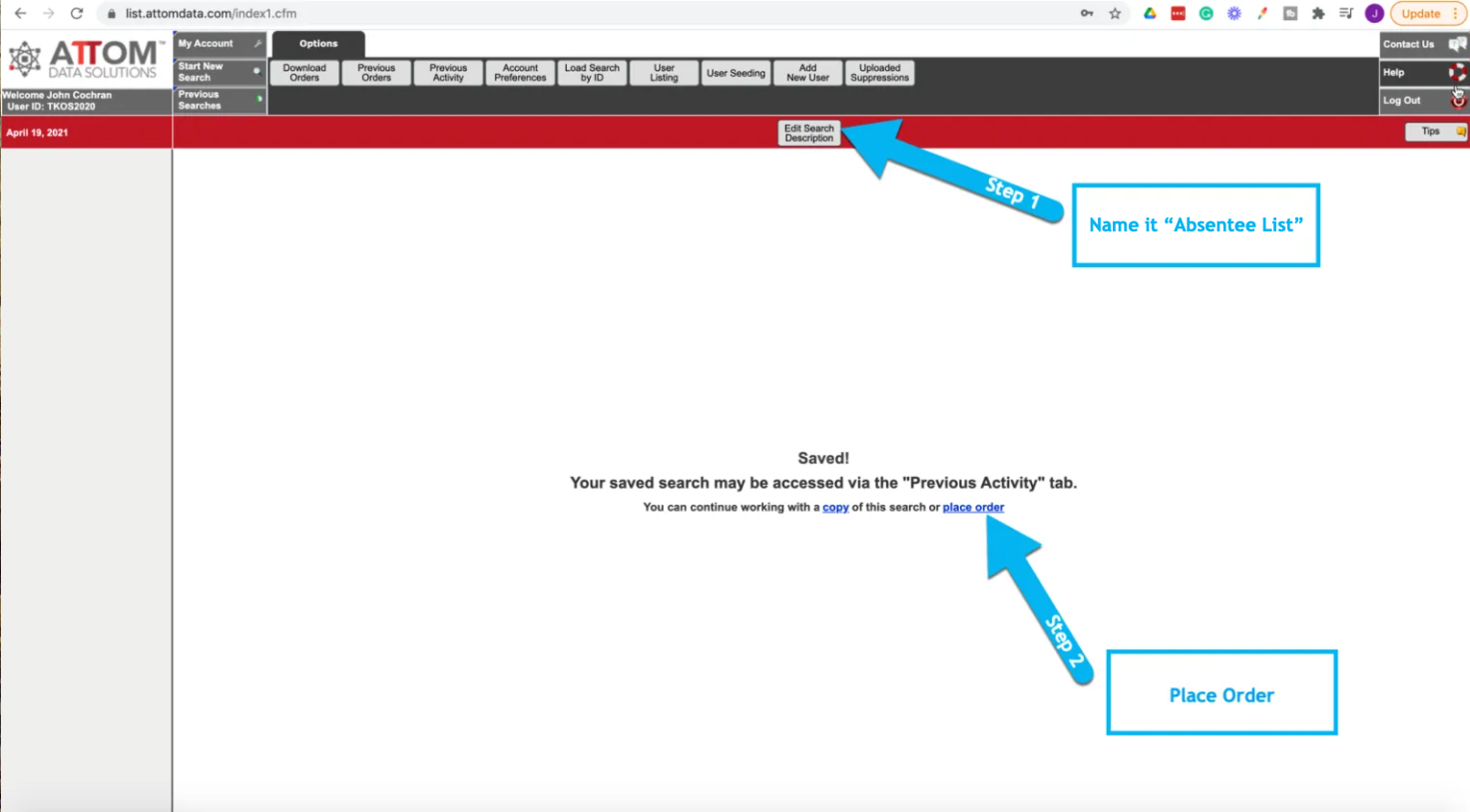 Step 12: Select the number of leads you want > Click "Use Multiple Times" > Finish Checkout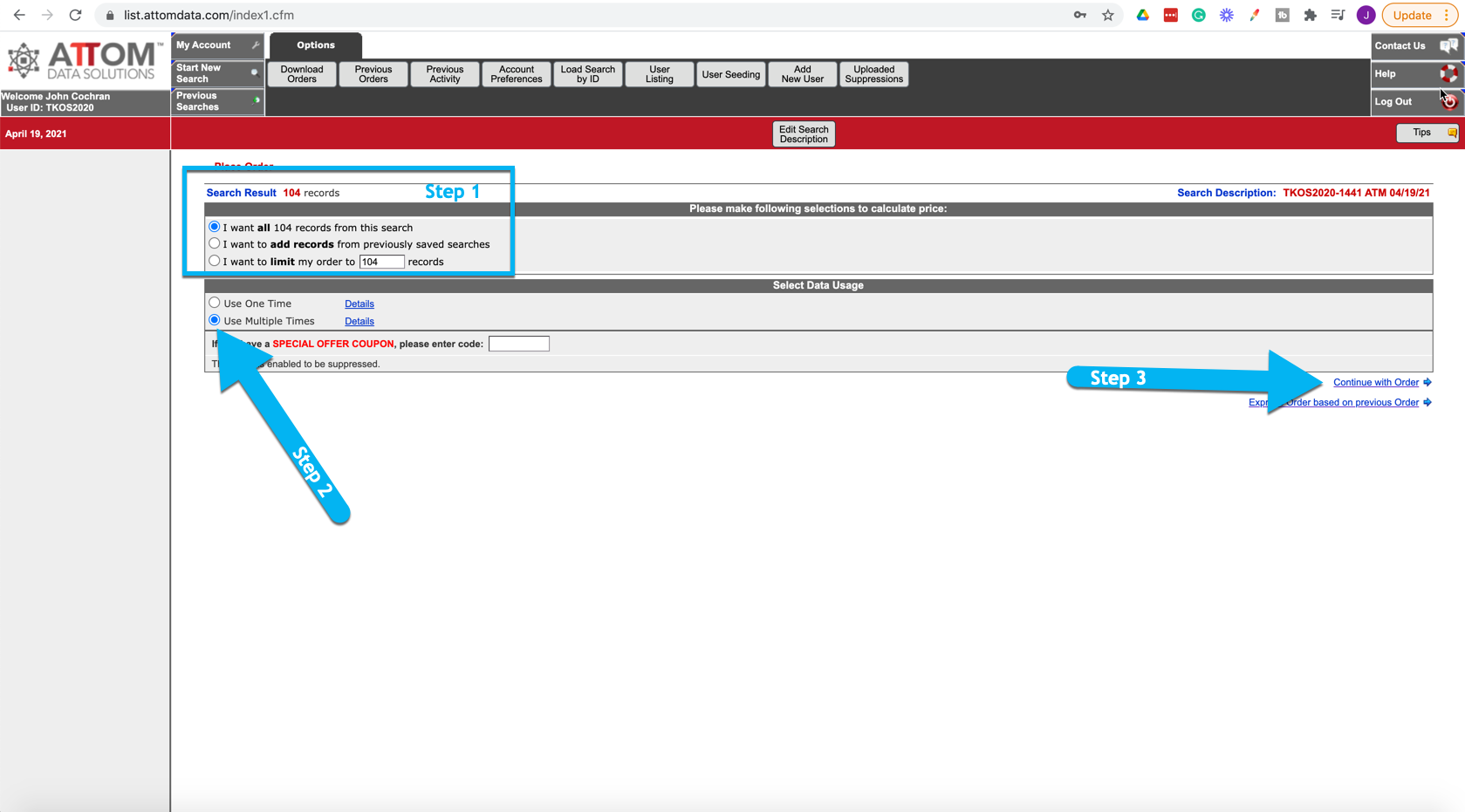 That's it - twelve simple steps to pulling your own list of absentee owner leads using Attom Data! You'll now have a fresh list of leads that you can import right into your Systemate account so that your marketing can be completely automated. 
If you want more leads for your real estate investing business, you can expand your search range to include more zip codes, or you can purchase leads from an additional lead source.

If you really want a boost and dial your absentee owner list even more pull a list of absentee owners that own a vacant house. It's a goldmine ←----------------

We recently posted an AMAZING system on how to pull a vacant list using Attom Data that you should check out.
Click here to learn how to pull a fresh vacant list of motivated sellers using Attom Data.
If you don't have your Systemate account yet… Don't worry, you can click below and watch the demo and see why we're the #1 Real Estate technology for 2021!
This blog post was written by...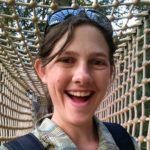 Melissa Yatzeck
Chief Millionaire Maker
Real Estate Investor