How To Skip Trace Seller Leads Using Batch Skip Tracing
There are 2 major things you need to do in your marketing (very well) to motivated sellers in order to get your phone to ring, go on appointments, and be able to make offers.

1. Grab a fresh list of sellers who will be motivated to sell the property that they own.
2. Make sure the data from your list is fresh, skip-traced with accurate information and phone numbers.
We recently released 2 killer systems on how to pull fresh lists of some of the most motivated sellers in today's Real Estate market.

Click here for the full system on how to pull a fresh list of vacant homes using Attom Data 
Click here for the full system on how to pull a fresh list of absentee owners using Attom Data

Here's what you should always keep in mind now that you have a fresh list of sellers sitting on your computer…

You can really only direct mail the sellers because all you have it their name, property address, and tax mailing address.

That's great but when you will really see results in your marketing, and if you want to really get a boost on the number of calls that you get from sellers, you will need to do multiple marketing methods to boost your direct mail.

For example:

Sending a direct mail piece (postcard or a yellow letter) will get you about a 1% response rate. That means you have to send a total of 1,000 cards just to get 10 calls. However, when you follow up your postcard with a ringless voicemail or an SMS you will see a massive boost in your response rate. You'll see your response rate go from 1% to 10-12%. Send the same 1,000 postcards with this follow-up and you'll now have 100 to 120 inbound calls from motivated sellers.

Systemate can easily automate all of your handwritten mail, ringless voicemail and SMS marketing to your leads without you having to lift a finger, plus it's cheap to do so.

If you haven't seen inside of Systemate yet you really owe it to yourself to see the #1 real estate technology for 2021 in action.
In order to be able to give your marketing a boost like I just explained, you don't have all the needed information from the sellers to be able to send ringless voicemails and SMS marketing to them. You still need their best cell phone number.

That's where skip-tracing comes in. There's a lot of different skip tracers around like Spokeo, Been Verified, Need To Skip, and so on, but we REALLY like to use Batch Skip Tracing!

All the above are great, but we seem to get more accurate phone numbers and better data using Batch Skip Tracing!

Below you will find the complete system on how to use Batch Skip Tracing to run your lists of motivated sellers through so you can get all updated addresses and most importantly the phone number to the seller you will be marketing to.
Step 1: Go to Batch Skip Tracing and signup for a free account
If you already have an account, all you need to do is log in to your account
Step 2: Click single skip trace (if you have 1 address to skip trace) or click bulk skip trace (if you are uploading a list of addresses to skip trace)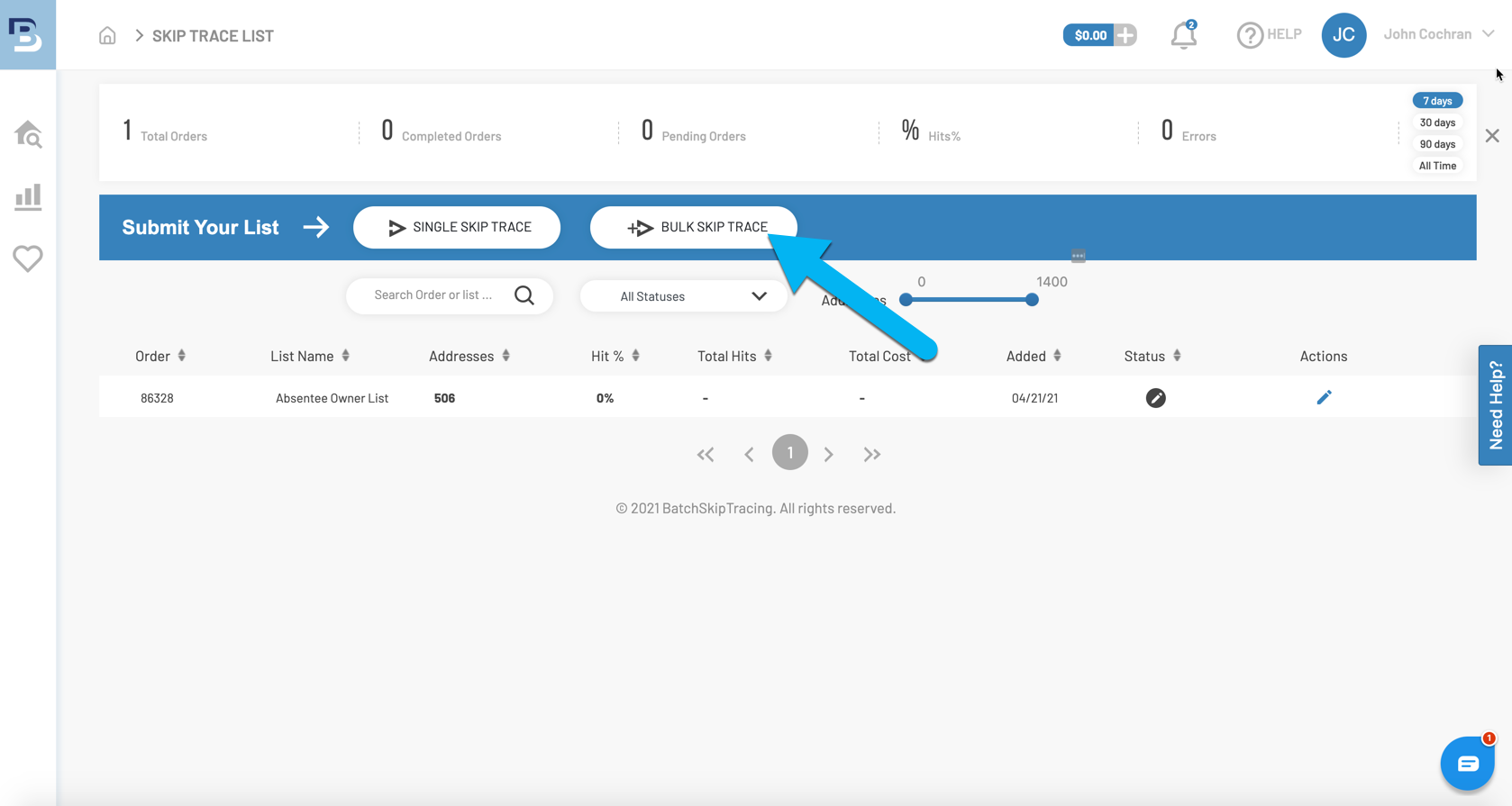 Step 3: Upload your list (Must be in .CSV file)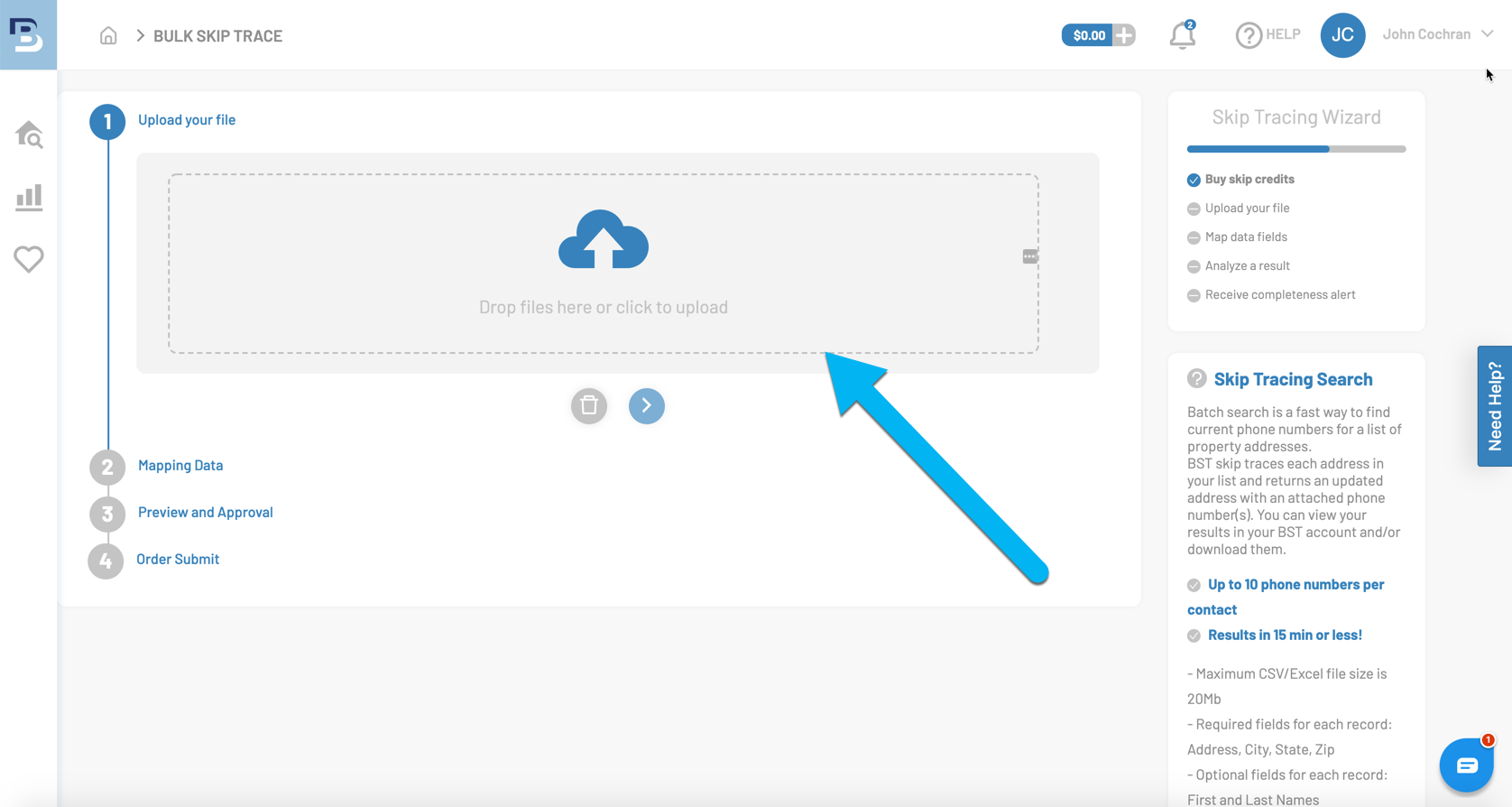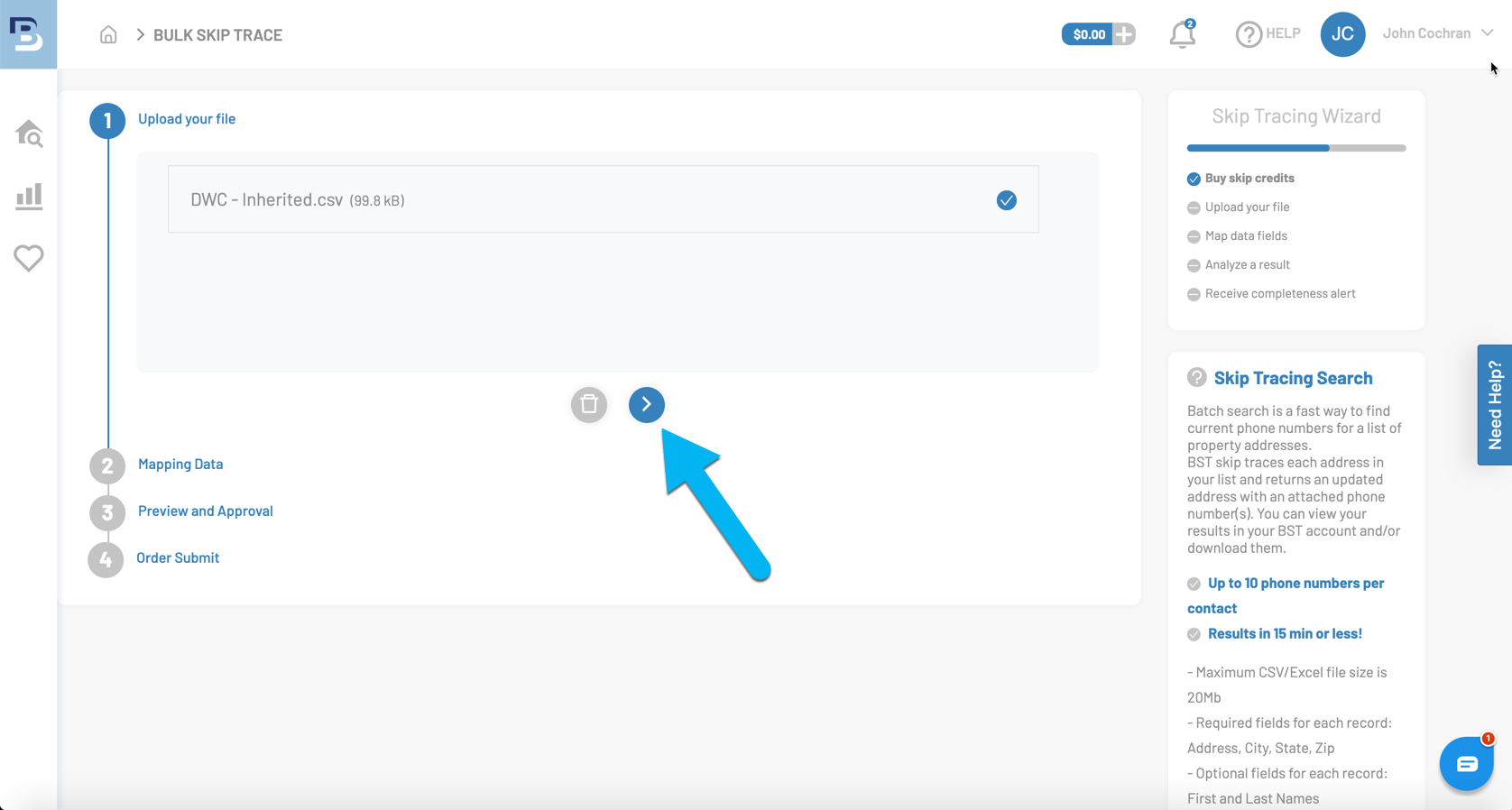 Step 5: Match the source fields (the columns from your spreadsheet) to their destination fields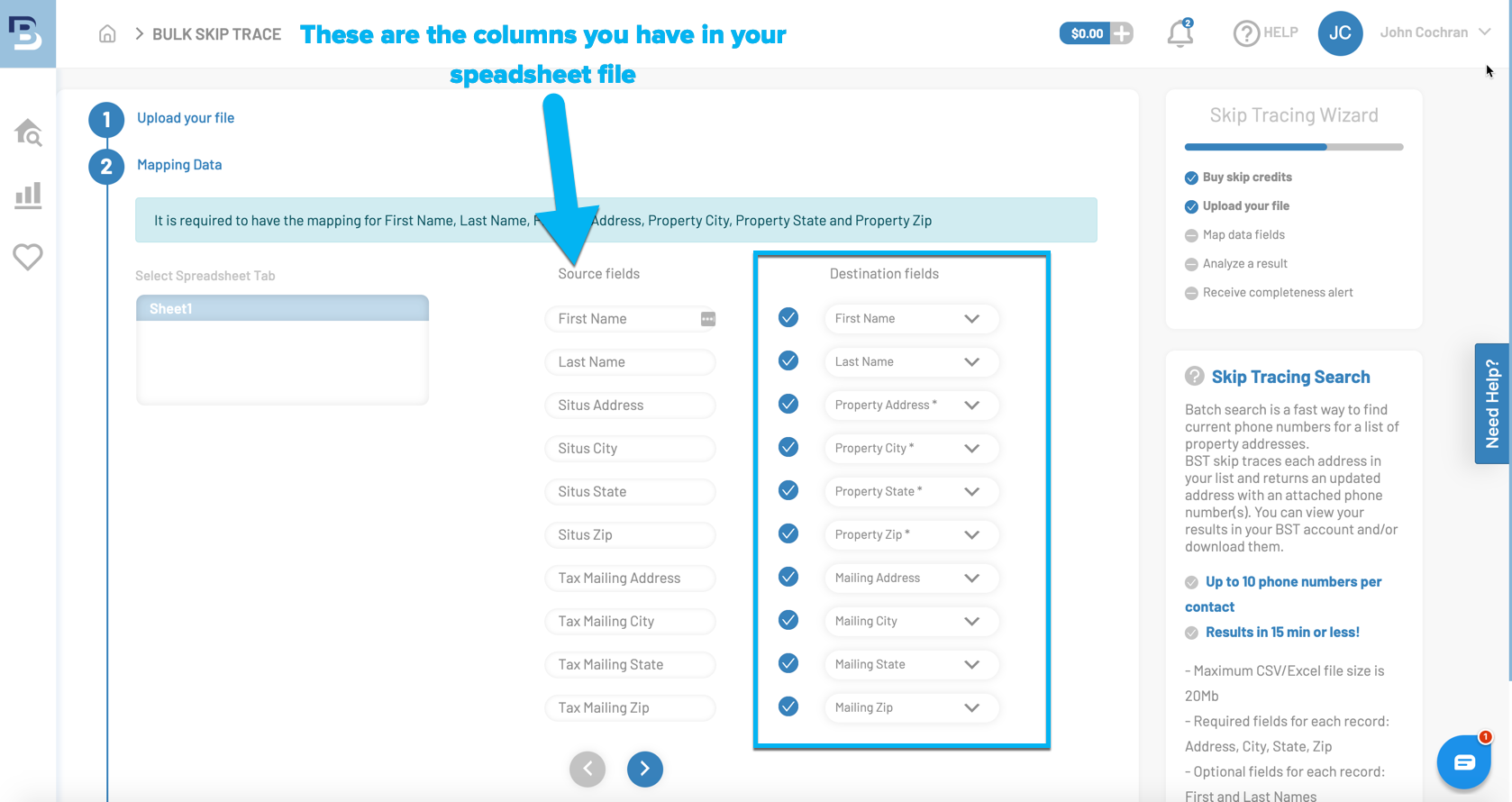 Step 6: Does everything look correct? (First names are first names and so on) then click continue.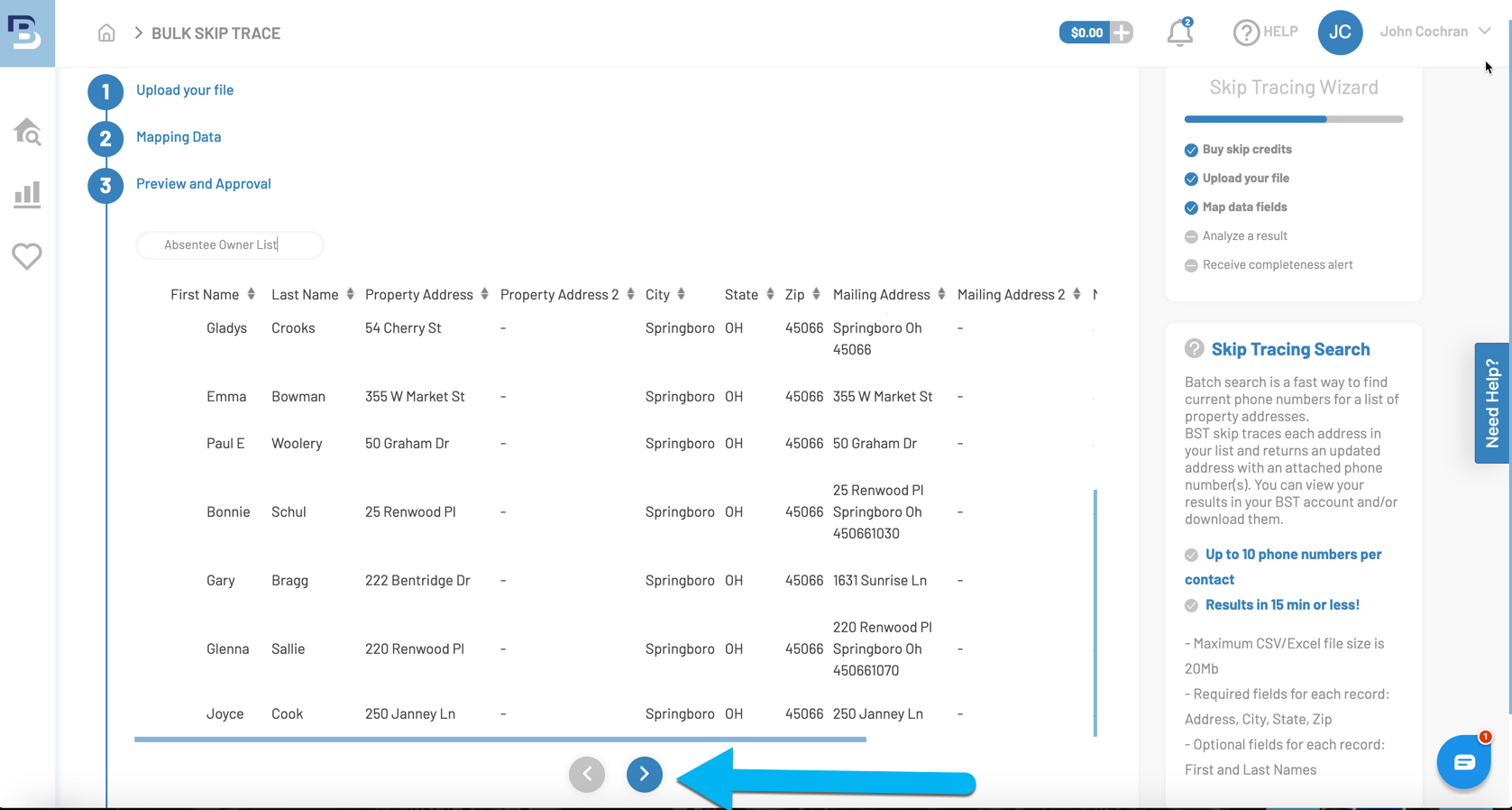 Step 7: Check out! Once you check out Batch Skip Trace will start the process and you will receive your list within 4 business hours (normally)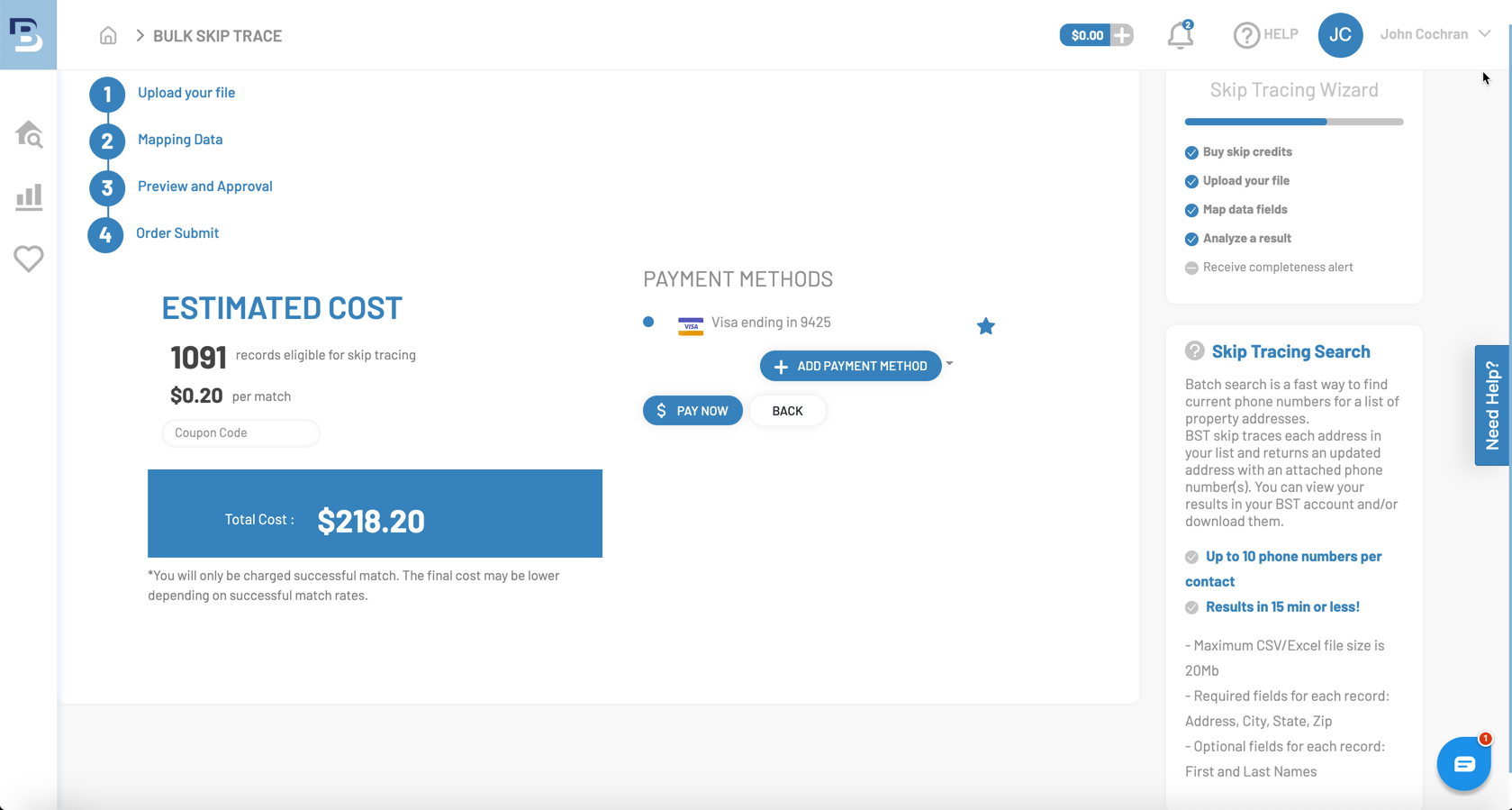 You will receive the best bang for your buck by running your lists through Batch Skip Tracing. Yes, it costs money, but it's so worth it. If it costs you an extra $150 - $200 to have the ability to boost your direct mail from 1% to a 10-12% response rate, go from 10 calls to over 100, it's not even a question if it's worth it, or not.

Systemate can easily systematize and automate all of your marketing for your Real Estate Investing business and the best part is it's 100% customizable.

Watch the demo below to discover how to give your business the systems and automation it needs to get you to the next level using Systemate.
The #1 technology for 2021

Built By Real Estate Investors, For Real Estate Investors
This blog post was written by...

John Cochran
Systemate CEO
Real Estate Investor